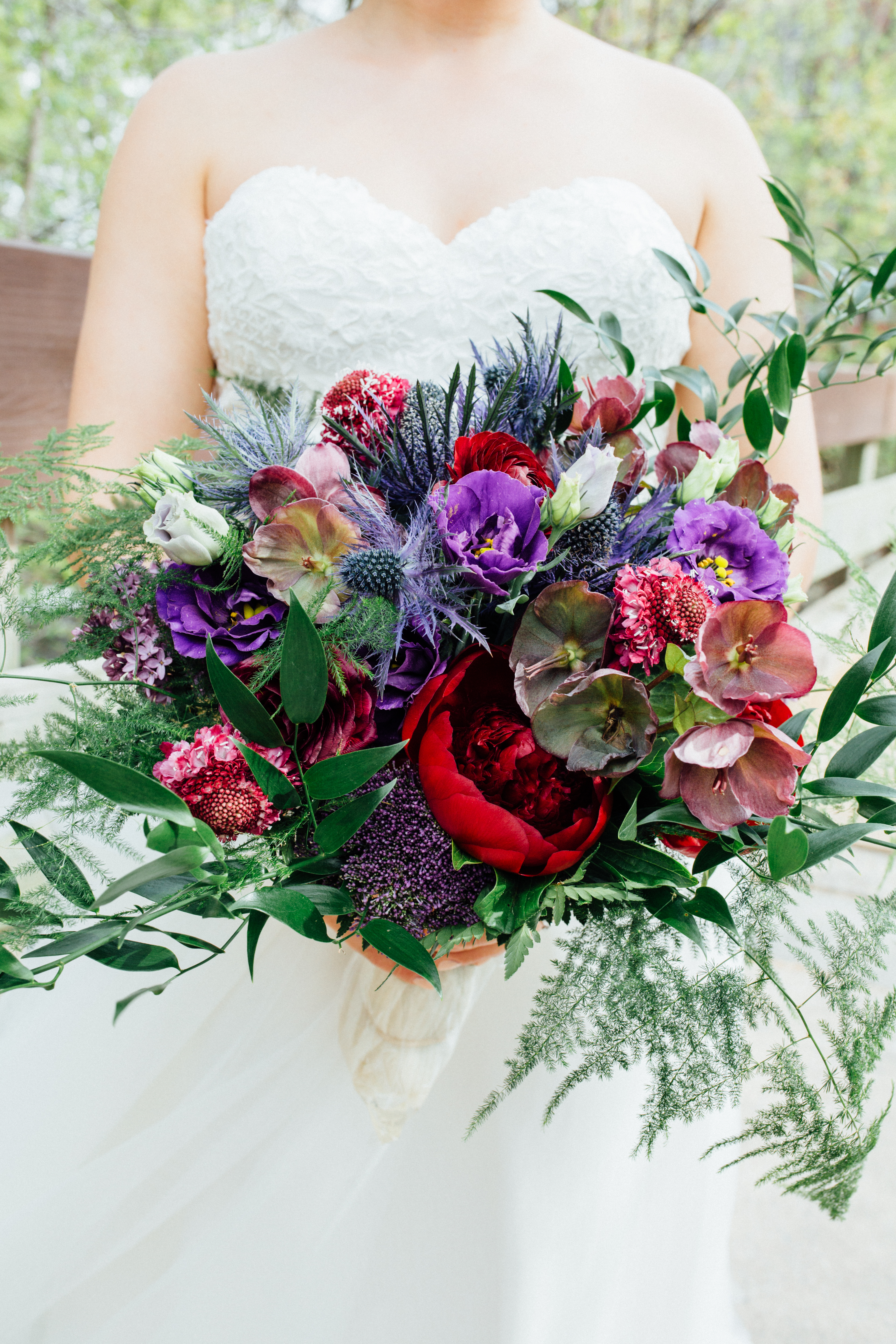 This season of weddings is almost at an end, and now I get to introduce you to my new website!
I'm just starting out with blogging, so I'll be figuring things out as I go. I'll be using this platform to show pictures of recent events, talk about wedding ideas, and promote my favorite vendors!
First up is a jewel tone wedding bouquet that I love from a wedding this past spring at the Waltham Museum of Industry and Innovation. Photo by Analog Wedding.